Behavior Driven Development Frameworks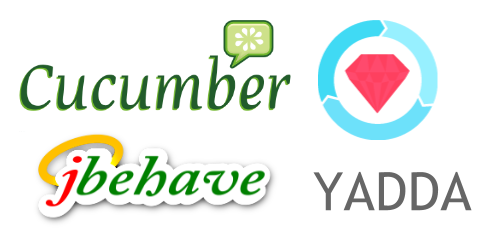 What is BDD?
Behavior Driven Development or BDD is the process which combines ideas of domain driven design and test-driven development process (TDD).
BDD as a process aims to involve product owners and raise their interest in validating the actual outcome the software development.
This is done through a simple, English-like domain specific language. Such language allows less technical users to describe the expected application functionality and use cases by creating a human readable test scenarios.
This domain specific language is also understood by computers.
It allows software delivery teams to maintain English like functionality descriptions for tests cases against the actual software.
They provide instant feedback about which parts of the application are implemented and which are outstanding.
Product owners get a rapid feedback on the application development progress.
The example of such domain specific language might be the following:
Scenario 1: Purchased items should appear in the shopping cart
Given a visitor add the new item to their shopping cart
When he goes to shopping cart page 
Then shopping cart should have purchased item

Below is the list the most popular BDD frameworks. With the short descriptions for each of them.
Behavior Driven Development Frameworks
If you would like to recommend a framework to be added to above list - let us know.
Similar posts